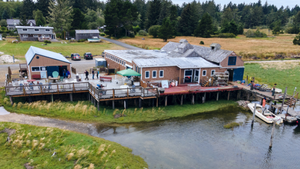 Now Winter Hours Fri-Sun 11-6pm
Oyster Beds
Oysters by the Bag
Oysters on the Half Shell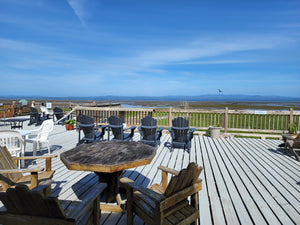 Welcome to Oysterville Sea Farms!
Oysterville Sea Farms was founded to generate revenue for the restoration and preservation of the last oyster cannery left in Oysterville. At Oysterville Sea Farms we grow the WORLD'S CLEANEST OYSTERS, harvested daily from the cleanest estuary in the US. Read More
Shop Oysterville Sea Farms
What Makes Our Oysters Special
Our home, the Willapa Bay, is the cleanest bay in the Continental United States. It is also the only bay with no pollution in either the water or the sediment. We are proud to be a part of a heritage focused on keeping our pristine part of the world…pristine. Read more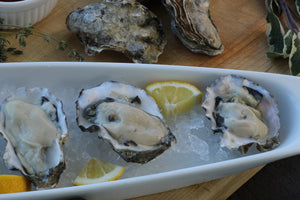 National Register of Historic Places
In recognition of Oysterville's influence on west coast aqua-culture, the Oysterville Sea Farms cannery was placed on the National Register of Historic Places on April 21, 1976. This was key to Oysterville being designated a National Historic District. Read more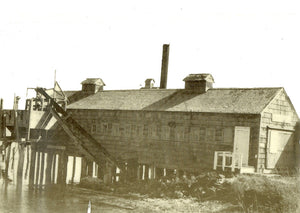 Subscribe to our newsletter
Promotions, new products and sales. Directly to your inbox.